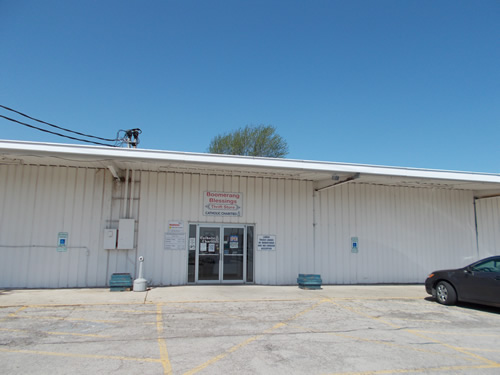 Local Services
Proof of residency for every household member is required. Assistance hours are Tuesday through Friday from 9:00 a.m. to 1:00 p.m.

Food Pantry: Assistance is based on family size and available per family every 30 days.

Clothing Assistance: Every 90 days, 3 complete outfits can be chosen.

Housewares Assistance: Assistance available every 180 days.
Furniture Assistance: Referral letter required and items may be limited to availability.

MedAssist: Long term prescription assistance for the under-insured/non-insured. ***Appointment required.

Blessed Baby: Assistance for new mothers with newborn children (0-3 months).

Adaptive Equipment Loan Program: Various adaptive equipment available for loan.
Boomerang Blessings Store Hours: Tuesday through Friday 8:30 a.m. to 3:30 p.m.


Volunteer Opportunity
Assistance is always needed at our Boomerang Blessings Resale Store. We accept large groups as well as individuals.


Advisory Board Members
Lee Barrett, Kassie Benton (President), Cathy Curl, William Curl, Sally Dickerson, Brandy Forrest, Patty Goldstein (Finance), Nola Hagan, June Kriesel, Phyllis Stone, & Terence Sullivan.